Cocoa powder is produced from the slabs of roasted cocoa bean particles left behind when cocoa butter is extracted. As the pressing does not remove all the cocoa butter, so the particles remain coated with a thin layer of cocoa butter, all in all fat content of cocoa powder varies from 8% to 26%. These solid particles (the cocoa powder) are the basis of chocolate's flavor (and not as one might imagine—the cocoa butter). As a result, cocoa powder is the most concentrated version of chocolate there is.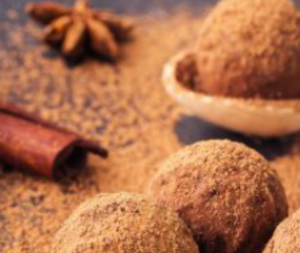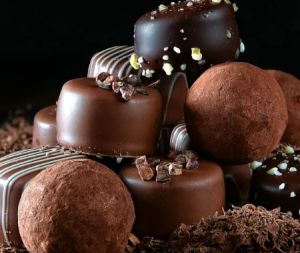 It is also very versatile in both cooking and chocolate making, it also has a pH of around 5 (McGee, 2004; Wolfe and Shazzie, 2005). Sometimes (especially in Europe and the United States), cocoa beans are treated, either before or after roasting, with an alkaline substance like potassium carbonate after which they are ground into cocoa powder. This treatment is sometimes called "dutching" after its inventor—Conrad van Houten—the Dutch chocolatier. The process effectively raises the cocoa's pH to between 7 and 8. This has the effect of reducing the levels of astringent, bitter phenolics, and the roasted, caramel-like molecules (pyrazines, thiazoles, pyrones, and furaneol).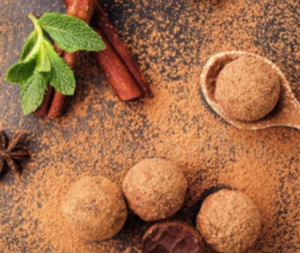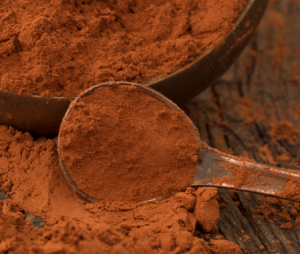 The effect is a cocoa powder with a less bitter and astringent tone and one that is milder in flavor and darker in color than traditional cocoa powder. "Dutched" cocoa can come in shades ranging from light brown to near black each with their own mild flavor profiles.